Painting a tragic timeline: Jesse Raudales documents current events
• Black Lives Matter • George Floyd • Jesse Raudales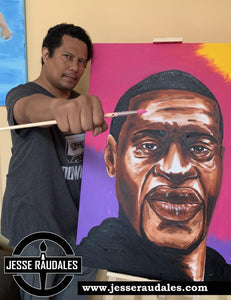 This piece captures a pivotal moment in the continuous quest for social justice. May George Floyd's legacy ring victorious as we pursue the liberties proclaimed in the Declaration of Independence, "We hold these truths to be self-evident, that all men are created equal, that they are endowed by their Creator with certain unalienable Rights, that among these are Life, Liberty and the pursuit of Happiness."
---
https://www.amazon.com/Trust-Your-Gift-Jesse-Raudales/dp/B07NSG1N3D Sage Rage Productions presents...Trust Your Gift: Hosted by First Latino Olympic Artist Jesse Raudales Learn from experts in art, film, theater, and pageant and modeling industries proper etiquette and the attitude it takes to overcome obstacles and take charge. The distinguished panel share their personal struggles and their triumphs in their respective fields. Trust your heart...Trust your gift.
---
• CCH Pounder Kone • Comedian Godfrey C. Danchimah Jr • Jesse Raudales • Kym Whitley • Terrence Howard • Tommy Ford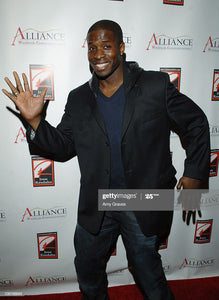 Comedian Godfrey C. Danchimah Jr. attended Jesse Raudales Art Exhibit "Peace for the Children" at CCH Pounder Kone Artspace Glendale, CA hosted by Terrence Howard.
---
• Artist Blue Book World Wide Edition • Jesse raudales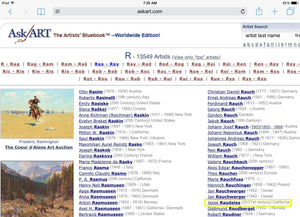 Jesse Raudales is listed in The Artist Blue Book World Wide Edition as one of the best 20/21 century artist.
---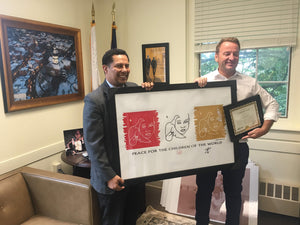 On Friday Sept. 24, 2018 , internationally acclaimed celebrity and first Latino Olympic artist, Jesse Raudales, visited Mayor Gavin Buckley and gave the City one of his signed limited edition Olympic reprints. His Olympic painting, "Peace for the Children of the World," was selected among thousands applicants worldwide to represent the 2006 Olympic Games in Torino, Italy. Raudales has been honored by the NAACP, FBI, Warner Bros., the EPICC Center, CHCI, CBCF and ALPFA and featured as a rising artist in international press. He has offered his time, knowledge and talent to the City of Annapolis and be part of...