Painting a tragic timeline: Jesse Raudales documents current events
• Rodney Barnes • Rodney Barnes and Jesse Raudales
Honored to have received this portrait painted by @jesseraudales
---
• County Executive Steuart Pittman • County Executive Steuart Pittman and Olympic Artist Jesse Raudales
  County Executive Steuart Pittman Jesse Raudales was the first Latino Olympic Artist for the United States. His painting "Peace for the Children of the World," was selected among thousands of applicants worldwide to represent the 2006 Olympic Games in Torino, Italy. Now, a signed copy of this inspiring piece of art is displayed in the Office of the County Executive. Our county is lucky to have Jesse as an active member of our community, and we are proud to recognize his accomplishments.
---
• Ernie Hudson • Ernie Hudson Jesse Raudales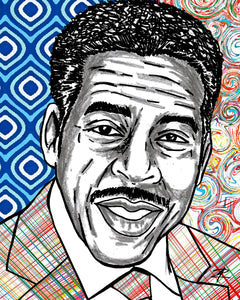 ---
• BWI • BWI Complex Latino • Jesse Raudales • Yumi Hogan
BWI Exhibition "Complex Latino" featuring The First Latino Olympic Artist for the USA Jesse Raudales. BWI Art Exhibit Hosted by The First Lady of Maryland Yumi Hogan.
---
• 2006 Olympics • Jesse Raudales • Kym Whitley • Miguel A Nunez Jr • Shrri Shepherd • Two Funny Mamas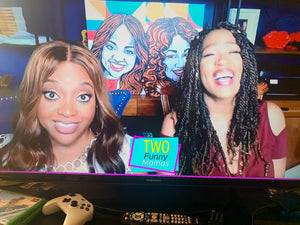 Subscribe to Two Funny Mamas:
http://rebrand.ly/TwoFunnyMamas
Episode 55. Sherri's been hanging out with Luenell and she may have sampled a snack. Kym keeps things on track showing off some beautiful artwork from the artist, Jesse Raudales (@JesseRaudales on IG) before taking a call from Miguel Nunez Jr. Miguel helps the Mamas break down some Hollywood gossip and then Andre enters the chat. It's a special day as we see some great photos, share memories, and celebrate Andre's birthday (show Andre some love on IG @TheAndreLavelle)!